Careers At Eldredge Cleaning
Work for a company that pays you living wages & provides benefits.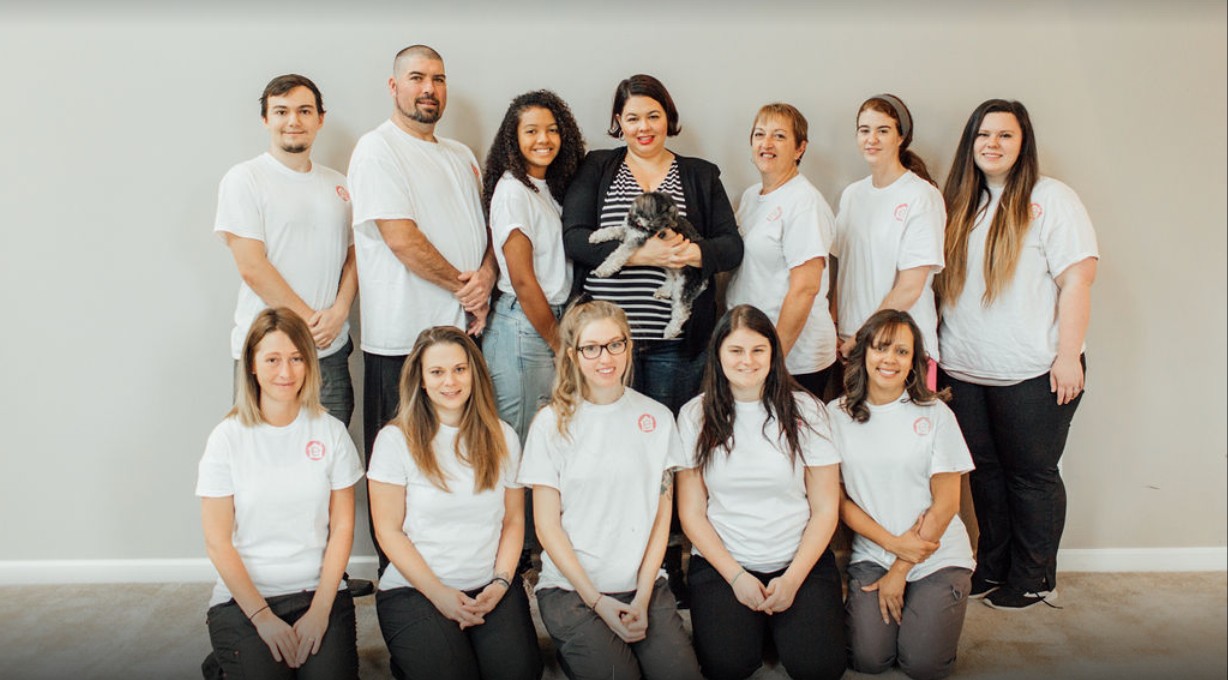 Family-Owned Small Business
Eldredge Cleaning has been in business for over 20 years providing superior cleaning services to Chester, Delaware and Montgomery Counties as well as the surrounding areas. 
The key to our success is the open communication we have with our clients. We go out of our way to make sure our clients feel comfortable communicating so we can personalize and meet the specific needs of each individual and family 
Bring joy and sparkle to the lives, homes, and communities we touch.
Excellence
To be excellent in all that we do. Anything worth doing is worth doing well.
Empowerment
Empowering ourselves and each other to be the best version of ourselves that we can be, knowing that we are the creators of our own destiny.
Determination and Resilience
"Fall down seven times, get up eight." Success comes from doing hard things. Anything worthwhile won't be easy the first (or tenth) time, but having perseverance pays off. Eventually, by doing the hard things, we master the challenge and can teach others this valuable lesson.
Leadership
Having a leader's heart. We are leaders in our community and the residential cleaning industry. We have worked hard and smart, and others are watching. It is an honor to lead.
Growth
"Healthy things grow." Growth can be measured by the health of the company and the people in it.
Community
We are all in this together! We value community within our team as well as the communities that we live in and serve. Eldredge Cleaning believes in leaving people and communities in better shape than we found them by embodying our core values.
Grow professionally and personally with Eldredge Cleaning.
What are the work hours?
 Applicants must be available to work Monday-Friday from 8:00 am-5:00 pm. We do NOT work nights or weekends.
Where is the work performed/taking place?
Inhabited houses and apartments in the cities of Chester, Delaware and Montgomery Counties as well as the surrounding areas.
.
Do I work alone or in a team?
Cleaning jobs are mostly performed "solo" or by 1 technician. In the event of larger jobs you will be assigned to a team. You must have your own car to be able to carry cleaning supplies and mobilize to the work sites. All of the teams are dispatched from home directly to customer locations. This is the most efficient and sustainable way!
How much do you earn for your work?
We pay on average $18-$22/hr plus benefits.
How do I check my schedule?
We use a phone app where you can see your daily schedule. There's no need to come to the office on a regular basis.
How do I get paid?
We pay through direct deposit to your bank account. We use a digital payroll system where you will be able to see your weekly payment.