Most Trusted Residential Cleaning Service in Phoenixville, PA
Too Busy to Clean? Give up cleaning for good with our Recurring Residential Cleaning Services! Your time is precious, let us handle the routine and the mundane chore of keeping your house clean! From cleaning your showers and dusting your ceiling fans, to changing your bed linens, we go above and beyond to ensure our clients are thrilled with their freshly cleaned homes.
Recurring Cleaning Services
Rest easy knowing your home will remain well cleaned and maintained. Our Recurring Residential Cleaning Services are made to fit any schedule and all budgets. You can select from Weekly, Bi-Weekly (most popular) and Monthly cleanings. After the initial Deep Cleaning, you will pay a flat fee determined at the time of the estimate.
Perhaps you've got company coming into town for a visit and your home could use a pick-me-up before your guests arrive. Perhaps you're bringing home the newest family member from the hospital for the first time, and you want to make sure nothing's been overlooked. Whatever the reason, our Residential Cleaning Services have you covered.
How many hours are spent during the week or most commonly, during the weekends, cleaning? With so much on our to-do lists already, our days can feel so full before we even make it out of bed in the mornings. From making sure the kids catch the bus in the morning to making it to work on time, and finally, beating rush hour traffic home to get dinner ready. Life moves fast and is meant to be enjoyed and experienced vibrantly each day. Do not spend another moment fretting or stressing over cleaning. Let us handle it all for you. View our detailed cleaning checklist below.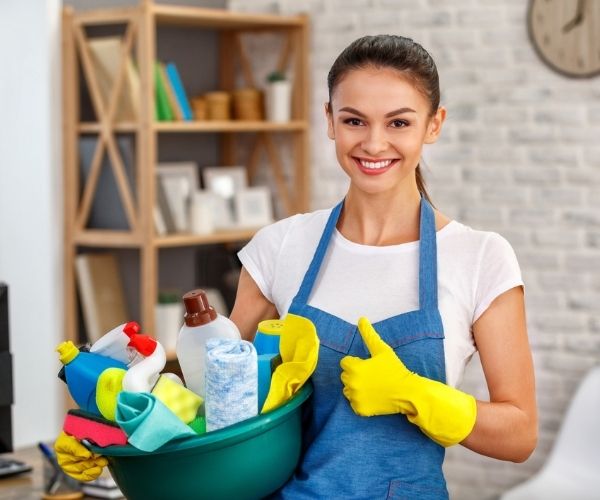 While you're welcome to stay home with us while we clean, feel free to take advantage of your new found time and get away and do something fun! Read up on some local activities and attractions around town you can do to pass the time.